Cheap Reseller Hosting India - Way To The Excellence
You will get exactly what you want, never pay more than your requirements. Always provides exact Reseller Hosting plans which complete your requirements.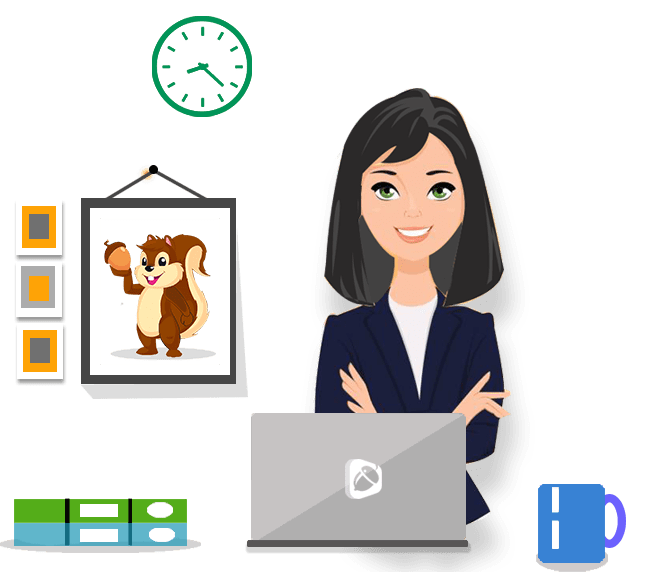 Cheap Reseller Hosting India Solution
With Unlimited SSD storage + cPanel accounts, Free WHMCS, Pure White Label Reseller and many more.
Best & Cheap Reseller Hosting Services
Faster LiteSpeed Tech
LiteSpeed servers are the high-performance Apache system in every way to the best cheapest alternatives server that is superior in speed and scalability.
SSD Storage Facility
SSD accelerates your website performance less power than traditional HDDs. All plan comes to SSD Storage for faster page loads speed in high traffics website.
Secured by Free SSL
Every website that you can host to our best reseller hosting India account is eligible & suitable for a free Let's encrypt SSL certificate for a secure data connection.
Save Up To
60
%
Hurry Up Limited Period Offer
Reliable Reseller Hosting plan starts at 250/mo.
Start – India's Cheap Reseller Hosting Business Today
Get fully unlimited reseller hosting features those who want to start their own web hosting business in India. DomainRacer all package comes with FREE WHMCE, Free SSL, White Label, Domain Management and so much more.
#1 Low-Cost Reseller Hosting India Will Start Here
Say no to restrictions and no to extra paying for reseller hosting India! Choose the cheapest reseller hosting service in India provider who has to offer at the low-cost price.
Unique Place – High Quality Best Reseller Hosting Provider India
Raising your own web hosting business is now simple with our cheap reseller hosting India plans. Get Fully reliable reseller service with unmetered disk space, Free WHMCS, WHM/CPanel and top countries LiteSpeed webserver location in India, UK, Singapore, USA, Canada and Germany.
High Speed Reseller
LiteSpeed cache servers are the high-performance Apache system inferior and the benefit of SSD (Solid State Drives) space site faster speed load times because the drive can give up data faster of your site load.
Total Security Factors
Modify low-cost reseller hosting accounts plans. All our servers are secured with the highest possible security tools using Inumify 360, Inumify AV+, and firewalls alongside with security package.
Free WHMCS Unit
WHMCS combines Helping hands for billing and support departments in managing billing, invoice operations. It is the most popular billing software for web hosting service India and developers to everything you need to manage your business.
Powerful Reseller Service
We provide fully powerful & master tools that can help you grow business. Our best cheap reseller web hosting India business: WHMCS billing platform, access to free SSL program, white-label marketing tools list and much more.
Our Happy Customer Reviews 

"This is my best choice for Affordable Reseller Hosting"
One of the best reseller hosting providers at a very affordable price. I have been using their Cpanel reseller hosting plans for a few years now. I mainly liked things – Easy setup, 24x7 availability and server uptime performance

"Quality Customer Support team"
I have bought the reseller hosting plans on the DomainRacer server. I have been run a development firm with my 20+ website for over last year now. It was a great experience & their sales team helpful for me.

"Excellent Reseller Web Hosting"
I have given a full 5 stars rating because I contacted the DomainRcaer support team for some website's inner problem with one of my customers. Their support team resolved the issue within a min and provide details about the issue.
Unlimited Cheap Reseller Hosting Business in India
To increase your inexpensive business here with 21x faster speed, limitless SSD Storage, 99.9% server uptime, real-time 24/7 days excellent schedule support in  top countries India UK, USA, Australia, Canada and Indonesia
24/7 Experienced Support
Cheap cPanel master reseller hosting plans offer include a fully-featured customer support service team include a 24/7 via ticketing system, Email, Live chat and Call support.
Development Friendly
Cheap master reseller hosting India support with several programming languages like PHP, Python, MySQL, Perl. You can select the latest PHP version as per the choice of business
Free Guidance Resources
We help you build your business and provide you free development guidance like a knowledgebase, Blog, Reseller E-Book Guidance and Top Youtube Video Tutorial
Frequently Asked Questions
What is a reseller hosting?
A reseller web hosting is a hosting account so you can sale shared hosting according to your managed price, hard disk space, and many resources and rents out portions to different other customers.
In cheap Linux reseller hosting India, the owner or dealer allows different users to host or build their site on hosting service. Where the top reseller hosting owner act as a service provider and then sells service to customers, possibly for a profit.
What is white label reseller hosting?
White label hosting is service commonly referred to as reseller hosting to re-sell another web hosting company servers, disk space, and bandwidth services by one company that other parties re-brand in order to hide the connection to the company owner( to create own nameserver as branding purpose).
White label hosting is quite versatile to sell hosting services and taking care of technical issues like server management and maintenance support can be quite time-consuming. White label hosting can be the best choice for web Developers Company who want to host their client's sites with a separate cPanel or WHM.
Do you provide WHMCS with your reseller hosting plans?
WHMCS is an all in one software suite for client management, billing & support solution for online businesses request handling everything for cheap reseller shared hosting. Yes, we do provide a WHMCS for all our unlimited reseller plans.
This tool provides an easy management interface to manage everything and automates all the repetitive operations.
This allows users to create invoices, customer signup, domain unlimited management in real-time and looking to expand their web developer businesses. DomainRacer is the only provider who offers the cheapest reseller hosting yearly plan in India.
DomainRacer offers the option to choose the cheap unlimited reseller hosting top countries data server center location list from India, UK, Canada, Germany, Singapore, France and the USA.
Which reseller hosting is best?
DomainRacer is the best place low-cost reseller hosting provider to start your business and the leading award-winning company which offers the best reseller hosting service.
Top reseller web hosting offers extras benefits like a free license to WHMCS, the industry-standard package for manage clients billing support.
Big advantages of a white-labeled reselling support list that allows you to create custom or private name server & own business branding purpose for your shared hosting packages.
The DomainRacer cheap reseller hosting plans real & excellent support team will assist you to solve queries or problems for your client's need.
The best Reseller web hosting account is alike to cheap Linux reseller hosting India to build your hosting accounts smoothly. Also, we provide the best service as cheap wordpress hosting India, web hosting in world top countries support like India, Singapore, Australia, Bangladesh, UK, USA, and South Africa.
What are the advantages of reseller hosting?
Reseller hosting offers incredible benefits to your brand.  
Get to act as a top web hosting company – make money and creating impressive websites

Easily make profits, reliability, and flexibility with your web hosting accounts.

Design your own cheap Linux reseller hosting plans in India that are tailored to your business and clients.

Host your customer's website by using your own unique nameserver for branding business.

Make independent or individual cPanel or control panels for each of your customer's site.
Can I get separate cPanel/WHM in reseller plan?
Yes, DomainRacer provides WHM panel to all the cheap SSD resellers to manage the entire client's website & their cPanel or control panel accounts.
In the best & cheapest shared reseller hosting plan or package, you can provide to every client his separate cPanel or control panel account through which they can manage their websites with user-friendly control panel.