Web Hosting Company India – Run Your Site with Trust
India's best web hosting company with Unlimited Solid State Disk Space Storage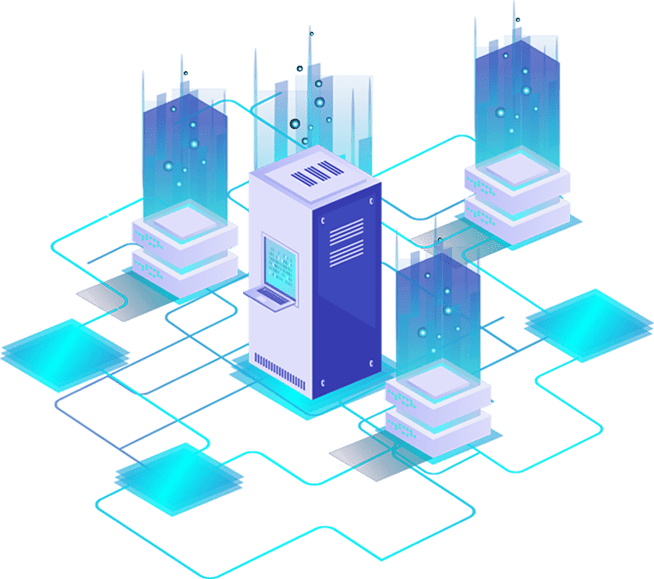 Robust Web Hosting India – Easy and Affordable
20x Blazing Lightning
The high-performance web hosting company India of LiteSpeed web servers as an addition to our expansive suite optimal resources of web hosting solution.
Limitless SSD Storage
Unmetered pure Solid State Drives reseller hosting to provide a faster performance with full commitment to help to gain a better position in search engine results.
Free SSL Certificate
Web Hosting Company India to keep your important information or sensitive data safe from hackers attack with SSL certificate and Domain Privacy protection.
CloudLinux Platform
DomainRacer Keep your site online with truly balanced CPU and Disk IO limits the CloudLinux resource to ensure your site is always running at a faster speed.
Cheap Web Hosting Company – Highest Reliability & Performance
DomainRacer provides many more exciting facility which helps you to raise your business high

20x LiteSpeed Technology
LiteSpeed cache mechanics solution and the reason behind this is its speedier perform functions and and reduce response time and the fastest around with speeds up for giving you the optimal performance.

Unlimited SSD with Free SSL
Standard Solid State Space for your customers uses very high-speed loading data and SSD web hosting services help to gain a competitive advantage with the high security of SSL to save it over the internet.

Excellent Security Performance
As well as we do provide tools for security like ModSecurity and DDoS protection Always-on protection for your Domain Name Server network and automatically detects, prevents mitigates hacker exploiting attacks server.

Jet Backup with Data Redundancy
Taking backup is very essential things so we provide weekly backup with JetBackup service for the cPanel accounts that are available for the specified date and time. This backup option in cPanel remote incremental backups.

Single Click Installer with SEO Tool
Softaculous is an auto Installer having 400 great scripts. Softaculous very popular ONE CLICK installer application that you get with your cPanel hosting. And will be able to rank your site by using the free SEO Attracta tool.


SitePad Website Builder
Everyone is not a developer but now can be a good website developer by using a drag and drop SitePad Website and SitePro website Builder helps you build your own websites that are compatible with all screen sizes.
Web Hosting Company India - Serves WorldWide
Every package includes a fast, reliable web hosting for your successful online projects. For your online business with the UK, India, USA, Germany, Canada, and Singapore based server and availability of server 99.9% uptime guarantee with technical support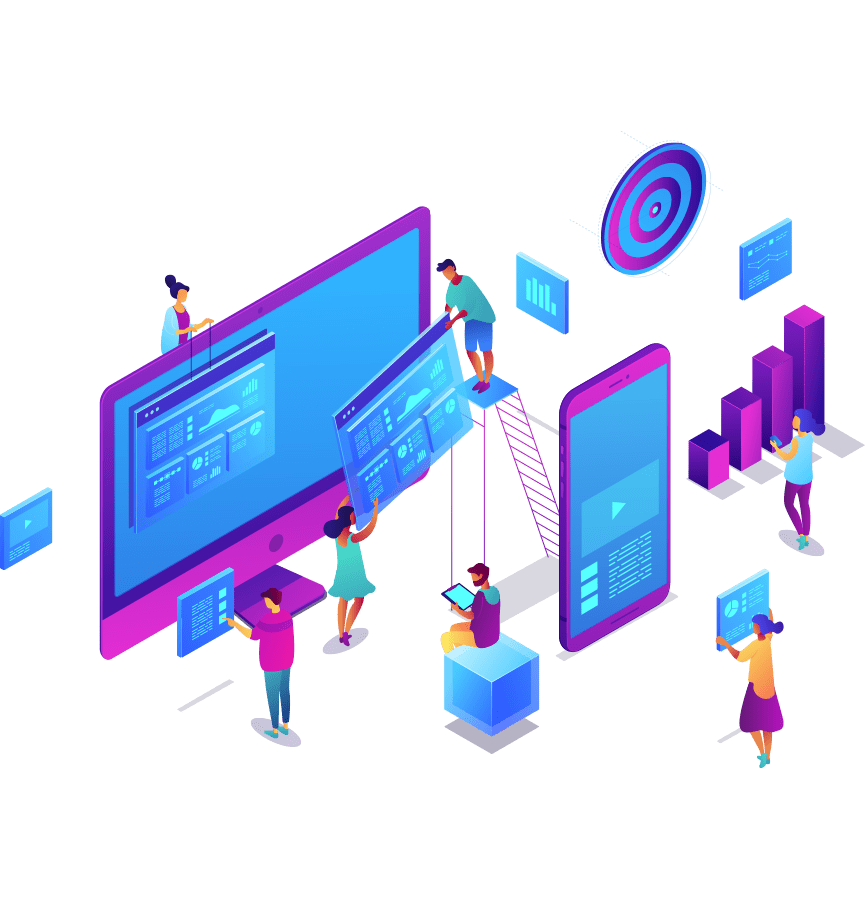 20x Faster Unlimited Hosting Solution
We are not just another web hosting company. We provide outstanding web hosting services in India which is backed by our technical experts all round the clock.
Committed Server availability 99.9% uptime
FREE site transfer or new site setup with 1-click install
Fully Security by ModSecurity and DDoS Protection tools
Unlimited SSD storage for a secure and reliable hosting
FREE automated JetBackup, CDN, and email management.
24/7 expert support with no wait time on phone or chat
Build a Site with WordPress Hosting
WordPress is the most popular free and easy-to-use open source blogging tool and content management system (CMS)
State of The Art Data Centre – DomainRacer State-of-the-art Data Centre to target your audience to specific regions it is important to choose your near data center. DomainRacer provides to prefer like USA, UK, India, Singapore, Canada, and Germany data center server choice.
Latest PHP and MySQL – DomainRacer offers the latest and compatible version of PHP and MySQL installed on your web hosting server. Our web hosting company India plan gives you a cPanel or control panel account to manage your web hosting account.
Attracta SEO Friendly Tools – DomainRacer provides free of cost Attracta SEO Marketing tools. The Attracta is a powerful integrates the tool with a web hosting control panel and promotes many different resources to rank higher your website in order to search engine optimization.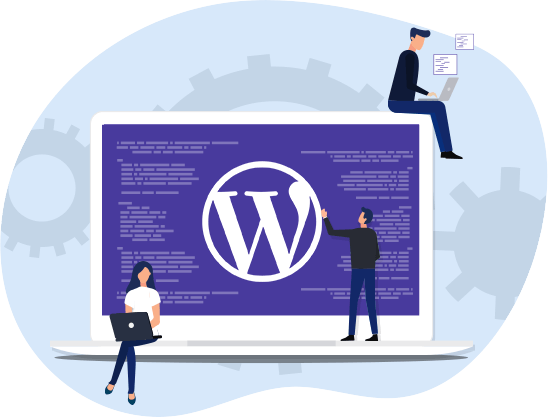 Web Hosting Company India Always Here if You Need Us!
Multiple Application Choice
In some cases, the correct functioning of your site depends on a PHP version installed on the server. Running multiple versions of PHP simultaneously. 
Development Friendly Environment
There are more choices for developing sites and databases like Ruby, PHP, MySQL, and Perl, etc and the IMAP, FTP and Simple email groups to manage services.
Resources For your knowledge
F.A.Q.
Frequently Asked Questions
What Is Web Hosting?
Web hosting allows you publish you to post a website or web page onto the Internet. A web hosting service an online storage center that information, images, video, and other content that comprises your website managed by Fast Web Host
A web hosting provider that includes data backup, technical support, email services, domain name registration, website building tools, manage the technology and services needed for the website or webpage to be viewed on the Internet. Websites are hosted or stored, on special computers called servers.
What Type of Hosting Do You Need?
There are many types of web hosting options – shared hosting, VPS Hosting (Virtual Private Server Hosting), dedicated hosting and Cloud Hosting
You will typically find a wide range of services in web hosting, such as:
Shared Hosting: Shared hosting allows multiple websites to host a single server. Shared hosting is very affordable operating the server so you can find the perfect shared hosting package for your website needs.
VPS Hosting (Virtual Private Server Hosting): A VPS is a Virtual Private Server for hosting websites stored on a very powerful server compromise between web hosting and physical servers, reliability with the highly dedicated environment.
Dedicated Hosting: Dedicated hosting is an Internet hosting that offers you an entire lease a full computer server with Internet access from a data center.
Cloud Hosting: Cloud hosting is a form of hosting procurement of computing resources from a cloud computing provider to host data services. A cloud-hosted website is not limited to a single server.
c.
What technologies do you support to create a website?
DomainRacer provides top tools to build professional responsive websites in just few steps. You get access to easy to use SitePad website builder tool to build websites with 1000+ templates script.
Our web hosting plans you will get one click softaculous auto installer to 400+ free applications to customize your website, including Content Management System (CMS) like WordPress and shopping cart scripts with customization, control, and scalability over your website and online presence.
Our web hosting control panel so that it is easy to manage your domains and web hosting in one place. Designed easy to adjust to being user-friendly like email, FTP, or manage databases and applications through a single user interface.
How does web hosting work?
A web hosting provider that rents out server space and technologies to host your own website on the internet. The web hosting provider company host your website on the internet, gives you access of your website by typing web address domain name and hosting in their web browser.
The completion of the process user computer connects to the server where the website hosted on.  The server, in turn, you'll store your website's media, files, databases, and anything else required to properly render your website displaying on the visitor in their browser
For security purpose what kind of tools used?
Maintaining a secure website is very important. We offer top security tools that are always ready to secure your website data and reduce spam to other hosting companies.
These are the top security tools as below
ModSecurity: ModSecurity is an open source web-based firewall application supported by web servers: Apache, Nginx, and IIS. Web application firewalls are established security that increases the protection and prevents hackers attacks before they reach web-based software programs. 
DDoS Protection: DDoS protection hosted in our data center server. We monitor the traffic incident on your server
Firewall: Firewall is a security system for your network which helps it control inbound and outbound traffic to a computer.
PYXSoft: The PYXSoft anti-malware plugin to protect your store against attacker scripts like the notorious, r57shell, ANIShell and many more.
Where are your servers located? Which locations are available for web hosting plans?
Our Datacenter servers are located in India as well as the USA, Germany, Singapore, Canada, and the UK. We own all our network and IP addresses are not resellers at any stage of the point.
For our Web Hosting plans we provide services to different countries that are: India, UK, Poland, USA, Germany, Australia, Shrilanka, Bangladesh, Singapore, Spain, and Belgium.