Profitable Cheapest Web Hosting Plans
Low Cost Unlimited Hosting
If you are looking for the web hosting company which offers unlimited hosting services then you are at the right platform.
100% SSD Disk
Solid State Drives offers lightning-fast and the latest advancements in faster data storage technology, resulting in faster for your site.
Free SSL Certificate
Secured your website with secure socket layer certificates and to keep safe and secure your information sensitive data.
#1 Web Hosting Business India
Start your first web hosting business with India's top affordable Linux shared hosting service provider. Choose from our cheap and low-cost services with the UK, USA, Germany, India, Canada and Singapore's high-performance DC.
Lightning Speed Website
Cheap web hosting India is powered by a high cache solution to optimize your website speed and gives website super-fast technology features.
Free Secure Socket Layer
Our free SSL certificates are trusted in 99.9% of all major browsers connection. Let's Encrypt SSL certificates manage HTTPS with simple commands.
1 Click Softaculous Script
One Click Softaculous auto-installer works on many popular hosting control Panels i.e. cPanel, Plesk, and DirectAdmin. Softaculous offers more than 300+ applications/scripts.
Unlimited SSD Storage
Solid state drives have a very high cost than Hard disk drives (HDD). But the best benefit about that is your website works faster than all other drives.
Free Backup Solution
There is one surprise that all plans are set up to automatically backup with JetBackup module has made the task of backing up your data easier
Migrate WebSite Easily
Don't happy with existing hosting provider then Migration occurs when a site moves from one server to another hosting environment, or there's a change in regards to a site's domain name. 
Best Offers for Your Web Hosting Services in India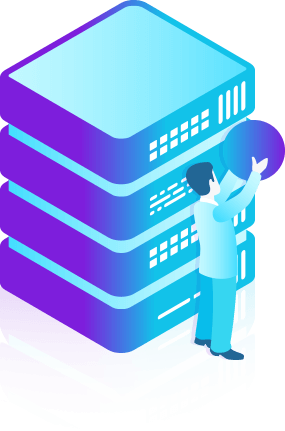 Fast & Secure Cheap Web Hosting Performance
Guys first compare other web hosting companies. There you will get that no one in the market is available at that cheapest cost to provide low price web hosting plans. DomainRacer will offer to their customers. At that cheap price with top services, there is no anyone provider.
Fully manage cheap domain name registration
Cheap web hosting India with a free website builder
Attracta SEO toolkit to increase website visibility
Min page load speed + High-speed server
Free 256-bit Secure Socket Layer certificate
RAID 5 Data Recovery + Free JetBackup service.
CMS Application Development to simple your works
Anytime Free Malware Scan by PYXSoft and Firewall
5+ years ethical 24/7 technical support team
Fully Managed Cheap Web Hosting Business
The ModSecurity is an open-source, free web application firewall (WAF) engine that provides powerful for Apache web server that helps protect & prevent your site from attacks against web applications. The main purpose of ModSecurity is to prevent security and protect Web applications from attack.
CaseFS Application Supported
PHP is an open source, the popular general-purpose scripting programming language used and best suited for developing web pages or website and web-based applications. We are the best web hosting provider in India currently there are multiple release branch fully supported PHP versions i.e. PHP 5.6, 7.0 and 7.3 they are no longer supported with security updates.
99.9% Server Availability
Uptime is the most important metric to measure the performance of your hosting server. We are committed to your website being up over 99.9% of the time. Our 24/7/365 support expert team keep your server running at the best data centers and ensure security patches.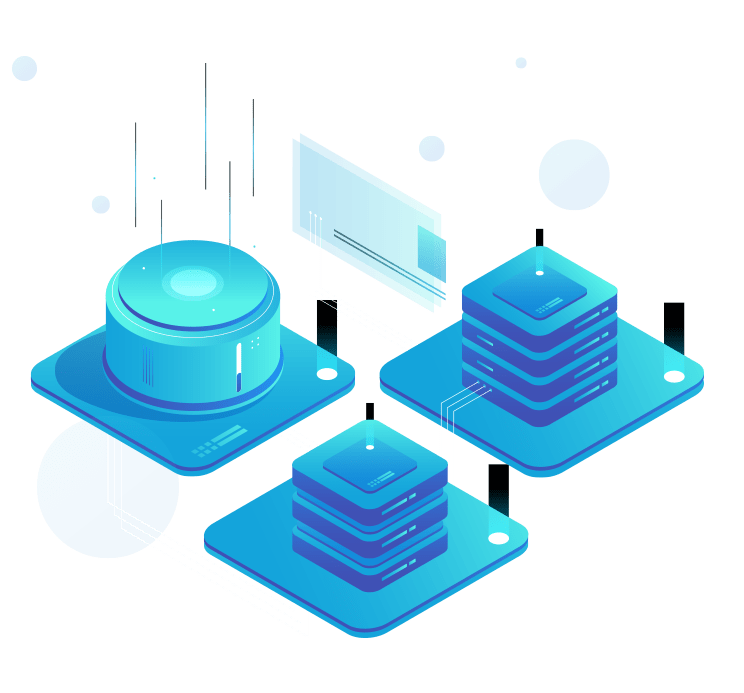 Web Hosting India Made Easy and Affordable Services!
With more than 1000+ clients hosted on DomainRacer across the globe. We promise we will never let you down because you have shown trust and it is our responsibility to provide you a fast reliable hosting solution for your Business.
We always assist to ensure a 24/7/365 technical customer support team working to resolve any problem of customer experiences with the received services.
Free Guidance Resources
Our knowledge easily available to anyone to build websites like our detailed knowledgebase, and Blogs.  Our server support India, USA, Canada, Singapore, UK, and Germany
Development with CageFS
Select multiple PHP versions. Both PHP and Perl server-side scripting languages are supported and is a popular database used in web applications.
Nowadays it's very difficult to rank a website in google search engine. But with Attracta SEO tools you get a number of tools to boosts up ranking on Search Engines.
"I am a DomainRacer reseller and host about 100 sites on DomainRacer servers. I have been an IT professional for over 5 years including owning my own hosting servers. DomainRacer is the best provider in world. That's why I became a reseller."
Christie Mckinney
"it is my first time on web I am very pleasant that I find DomainRacer, Great support and service they offered. I love their chat support especially Ashok for guiding well in every step of installing to finalizing my website. Recommended Hosting."
Mack Hopkins
Frequently Asked Questions
Learn How it Works!
What are the payment options available ?
We do accept payments by Credit card, Debit card, American express, paypal, payooner, payza, stripe etc
What are the benefits Of Using cheap web hosting?
We offer the best features services with our cheap web hosting services India plans as follows:
High Performance: Using cheap web hosting will get a high-Performance website
Cost-effective Option: Best when you are looking for a web hosting service option.
Cheap Price cost: Low-cost Service with No need to look after the server for maintenance.
Secure Socket Layer: You get more security for your website and a user-friendly cPanel.
Top Security Tools: One of the most important parts is a secure hosting environment
Domain associated email: Register for a domain name used to email addresses
Technical Support Team: Our team offering top reliable support services.
Can I host my website which is created in Windows on Linux web server?
Yes. Our cheap web hosting plans provide offer affordable, uptime, and compatible hosting advanced service that allows hosting your site in Windows on Linux web server. We use the best hardware server to power up our cheap web hosting plans to make sure your website running fast as you need it.
Both server platforms differ in cost price, stability but these are functionally equivalent and what are you most comfortable need with.
Linux hosting refers to shared hosting and it is an open source system, cost-effective to operate. Linux server hosting less cost you than Windows server hosting that allows for running a wide range of software, script and PostgreSQL databases such as PHP, MySQL, Python, and many others scalable Unix-originated languages.
Windows is an operating system from Microsoft technologies. Windows server hosting can run Microsoft technologies software such as MS Access and MS SQL databases. Windows server allows for running Active Server Pages (ASP) scripts and utilizing .NET
Where is your servers located?
We use premium worldwide data centers server Locations to ensure high connectivity and better approach to reach. All of our servers are housed in Data Centers exclusively and geographically diverse locations are in Singapore, India, UK, USA, Germany, and Canada, etc.
DomainRacer providing location freedom for virtual private server and dedicated server. Since distance of datacentre location does not impact on any speed & performance of your website hosting.
Can you offer website builder with cheap web hosting?
You can build your site in several different ways. We offering you all the great tools like SitePad and SitePro website builder that help you build a website to using a cheap website builder program India. If you require a lot of functionality feature with a laden SitePad website builder is a remarkably strong service that can help easy to use interface by website builder so you build a website in minutes.
We understand your several websites have different needs to ensure solutions fit your need and budget, the key features of SitePad builder have the choice of selecting your website solutions with 800+ template layout and themes script that can help you build your professional responsive website and requires no technical skills ( HTML, CSS ) and even novices can build great websites.
What is the cheapest way to host a website?
Cheapest Web hosting is basically finding disk storage space on the internet where you can 'store' website. With the help of this storage space, you can find your website across the internet users all over the world address on their devices.
The cheap web hosting service provider plays an important role in how well your site will work. Choose the best web host that is right for you to take provide the best features and capabilities.
DomainRacer cheapest web hosting is powered with the latest expensive quality Hosting technology, so you can easily host and build your website. We are the growing cheap web hosting providers that deliver honest, reliable performance services and great value for money without breaking service for your host website.