Best VPS Reseller Program On A Budget
Instant activation with a high-performance VPS reseller server

High scalable and low-cost KVM virtual private server 

High-speed SSD disk space storage

Up To 25% Discount Offers Sales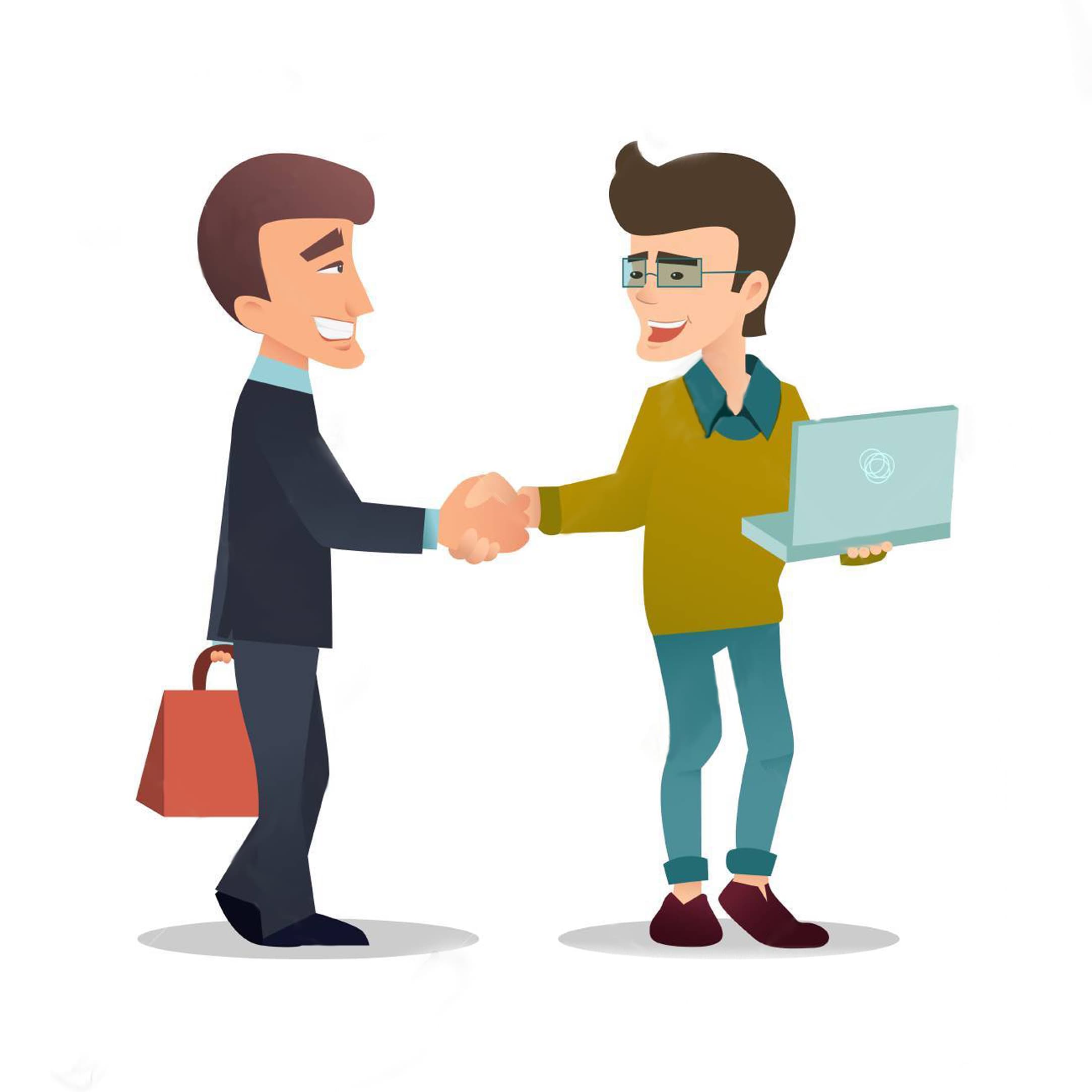 Earn Up To 25% Discounts On VPS Reseller 
Our Top Level VPS Reselling Resources
Instant Upgrade
WHMCS Module
Massive Discounts
Easily change current VPS plans anytime anywhere from the client area
To integrate the VPS and cloud reseller server functions into the WHMCS system hosted by customers
The recurring discounts with percentage depend upon the number of active VPS user
Reverse DNS 
Instant Service Setup
Software Licenses
It's easy to change VPS hostname and reverse DNS from user-friendly cPanel
After successful payment, our top services setup time is 5-10 min
Immediate and instant cPanel/WHM, Plesk and DirectAdmin license activation.
Weekly Backups
Service Add-ons
White Label Services
Offers weekly backups only and charges extra $2 per month for backup process.
Upgrade your servers by adding extra add-ons, such as additional IP, 1 Gbps port speed and software licenses (extra cost charges).
Now expand your services by selling it as your brand. This means it is a fully white label.
Best SSD White Label VPS Hosting Company
DedicatedCore offers a reasonable robust industry-leading cloud VPS reseller program that allows offering our products at highly discounted rates to their customers. Our VPS reseller program is built to reward our growing resellers with higher level discounts. 
How It Works
Join our VPS reseller Program & Get More Benefits. Read carefully Terms of Service before signing up for the reseller program
Sign Up
First, you have to sign up for the reseller VPS program. Before sign up please read carefully Terms of Services
No. of Active VPS
You have at least 1 active VPS for more than 30 days before signing VPS reseller. You have no TOS violation records
Higher Level Discounts
You will get a higher level of extensive discounts offers up to 25% for a number of active VPS user accounts
I have been a very satisfied customer of the Reseller Hosting. In that time I am pleased to report that they are very cheaper compare to other companies. On the odd occasion whenever necessary the service has always been fast. What more you want then..???
Kris Tennant
I now have active 53+ VPS reseller servers with DedicatedCore. By the way from that I get a great discount offers and I am super satisfied! Now I am trying to sell more service to get more discount offer from them…Thank you so much for their great service. Elna Wampler
I am satisfied with KVM VPS which is stable at low price. Linux installation is supported, so it's very easy. The distance from my country to the DedicatedCore server is more but the value of ping is no problem in the operation of the website. Rose Scott
What is VPS Reseller Hosting?
When anyone uses a VPS server for reselling the hosting solution to their customers. For getting some marginal profits from it. Then such hosting services are called VPS reseller hosting. In simple word, VPS hosting plans are used for selling purpose by hosting resellers.
The cheap VPS reseller hosting with WHMCS allows you to control operational costs, and scale up server configuration whenever the need arises. This affordable VPS reseller hosting plans hosting platform is totally worth investing money in it. As it offers composite control to users, which is more secure and flexible.
How do I start reselling hosting services using VPS server?
You can start reselling hosting services immediately at DomainRacer. By going through a quick and simple registration process.
Our reseller VPS hosting with the free WHMCS module allows you to create your own custom hosting packages. You will get guaranteed full time assistance from our expert team. To kick start your reselling business using a precisely customized VPS server. With real time monitoring of all technical aspects of the server.
How actually VPS Reseller Business Works?
At DomainRacer you have a great opportunity to earn some pretty good profit through an online VPS reselling business. Simply you have to buy housing accounts in bulk. Then divide up the resources into smaller segments. And sell those slices to your potential clients.
Our cheap VPS reseller hosting plans offer full root access, DNS management, and WHMCS delivery system. That offers full rights to decide hosting prices and charges for services.
Here you have a chance to get more marginal profit without investing too much money. As we offer up to 25% discounts for our regular customers.
Need more info about VPS Reseller Business?
If you need to know more about VPS reseller business and its working process. Then our knowledgeable specialist managers are readily available to assist you.
We offer free guidance services like YouTube Video Series, Knowledgebase, Terms of Services, Privacy Policy. And Live Chat Support to provide more detailed information. That helps you to be aware of all our offerings. And make it easy to choose the hosting packages as per your business need and budget.
What are the benefits of signing up for VPS reseller hosting plans at DomainRacer?
At DomainRacer, you have freedom to cut a big VPS server into small pieces for reselling program and scale them as per your customers' needs. It provides main benefits like low cost and high scalability. That ensures a quick ramp up of your business on-demand as the need arises. In combination with some top class features included in VPS reseller hosting plans:
Cloud Linux based server to resell at amazing discounted rate
Comprehensively automated process saves your time and money. Enable you to focus more on growing your business

No any hidden charges for upgradation of hosting resources

Top notch advanced security measures with life long free Let's Encrypt SSL certificate
Complementary free billing software integration to handle the customer hosting resources efficiently
Robotic monitoring of server processing and worry free management
Advanced white label cPanel with custom name server for excellent branding purpose
Instant decision making process for any issue resolution by dedicated support team
Hyperast Website load time with 21X faster Litespeed Technology and minimum downtime assurance
Multi-Costal 4 tiered data center open the several paths to welcome your targeted visitors
Best VPS Server Hosting Business
DomainRacer is #1 Cheap VPS hosting service provider in India which presents domains hosting with 21x blazing faster SSD storage. Deal managed service packages at low price in the world.