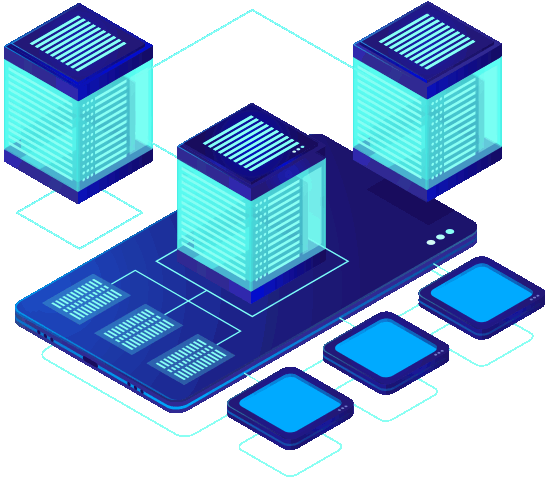 Powerful Web Hosting - #1 India Cheap Hosting
Looking for that perfect web hosting? Here's the most popular and reliable web hosting ready to serve your requirements.
Offerings Best Web Hosting Features, At The Best Price

Pure SSD Storage
Our servers are empowered with solid state drives (SSD) space and host websites on SSD servers means it loads faster. CloudLinux Platform for better usage of your package services.

Free SSL Certificate
We always give an SSL certificate as complementary with every affordable Indian web hosting company plan. SSL provides security while establishing a connection with web servers.

LiteSpeed Cache Mechanics
LiteSpeed cache mechanics and the reason behind this it is more speedy and scalable. It can smoothly handle a number of connections with minimum memory consumption.
DomainRacer – India's Cheapest Web Hosting Plans..!
Unlimited SSD Storage
DomainRacer issues limitless bandwidth so you don't have worry about increased traffic and pure solid-state drives space storage for your data storage and security.
Blazing Fast LiteSpeed
DomainRacer provides customers quick, worldwide access of data server with cache technology which lets your business running reliably and smoothly.
99.9% Uptime & Free SSL
DomainRacer's server will never go down as we provide the best work time without failure and secure connection to protect data with the web by free Secure Socket Layer.
A Rock-Solid Backup
There is nothing worse than losing your data. But you don't worry with our trusted hosting services such things will never happen to your website. As we provide JetBackup as per your requirements.
Free Website Migration
We allow you to migrate your website from one server to another server without paying any cost T & C*. With RAID 5 technology prevents your data from the crash and keep it away from loss of data.
One Click Apps
You can use our One Click Apps console to install the best and helpful apps of web applications including 450+ like WordPress, Joomla,  Magento, Photo Galleries and many more.
Start Your Super Excellent Business – Get Extra Beneficial Features
Our extraordinary features are always helpful to your business and help your business successful. We do provide features that others don't so we always stand alone from the crowd.
Top Affordable Rated Cheap Web Hosting India
We are committed to providing the best outstanding web hosting solution in India. We know the availability of your website is your primary concern and so our experts are available 24/7 to fix your technical issues.
Web Host Uptime Guarantee
An uptime guarantee from a web hosting basically your website will be continuously online available during the time of the billing cycle. DomainRacer server will never go down as we provide the best work with the top security module.
Top Level Security
With Website builders you can perfectly drag and drop to build individuals, professional & beautiful websites. CMS (content management system) requires too much technical know will actual work to build a website
Cheap Web Hosting
We are smart with a reasonable and best web hosting provider. We offer you unlimited best features + free domain registration and extremely helpful support team assistance. Easy to use website builder will help you start a fully functioning website.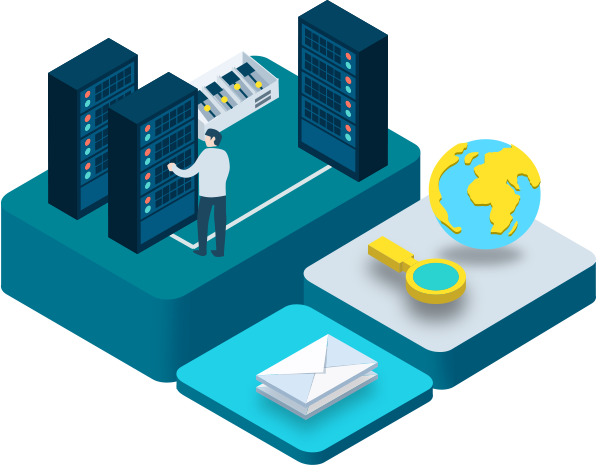 Start Best Deals Now – Cheap Web Hosting India.!
Best cheap web hosting services are developed for ultimate affordable top class security. From beginner to powerful-robust dedicated servers, you'll get it all right here
Greatest Technical Support
Reasonable web hosting plans to ensure a fully-featured 24/7 customer support team working to quickly resolve your query or problem the receive services.
Application For Your Choice
DomainRacer Offers a variety of PHP versions to identify which PHP version your site is taking advantage. The easiest way to the latest stable versions of PHP.
Frequently Asked Questions
What is web hosting?
A web hosting is a type of Internet hosting service that allows organizations and individuals to make their post a website is accessible via the Internet or the World Wide Web.
Cheap web hosting india companies service that provides the technologies and services needed to connect your server and your webpages delivered through the browser to be viewed on the Internet. Web hosting service companies that provide data center server space connectivity to the Internet for other servers.
What can I use to build my website?
There are different or several ways to build your website in – from hand-coding with HTML to using a website builder program. If you require a lot of performing and versatility from your website, the best benefit from software and applications that can help to build your website.
With DomainRacer Linux reasonable web hosting charges plans in India give you access to free SitePad Builder that can be used to 1000+ templates script layout & themes to develop and customize your business website and also get popular Content Management System (CMS) that allows you to create and publish content.
Content Management System (CMS) is available in several web-based tools. The following are the most popular ones:
WordPress– free web software designed for creating template or themes based websites.
Joomla– a flexible web publishing tool that supports custom databases and extensions.
Drupal– It is an open-source platform to use for developing community-based websites.
For email management what service offer by DomainRacer?
DomainRacer offers Pop/IMAP, FTP, Aliases and Simple email groups to manage clients email services.
Email management hosting offers low charges a safe and fully managed Email service that comes with features that will ensure your mailbox is always secure.
IMAP –  IMAP allows you to access your email from multiple mail clients and each client detects the change in real-time from any device.
POP –  POP works by contacting your email service and downloading all of your messages from mail server to your PC using POP
FTP –  File Transfer Protocol (FTP) is commonly used for exchanging files over the World Wide Web. File Transfer Protocol uses Internet protocols to enable data transfer.
Email Aliases –  An email alias is simply a forwarding email address that is associated with another destination email address. Email alias allows creating an alternative email without having to create another email box.
What kind of web hosting do I need?
DomainRacer is the best reasonable cheapest web hosting charges in India that providers in all over worlds with their top features to present your business grown in google.
There are three web hosting types – shared, VPS, dedicated hosting.
Shared Hosting – Shared Linux website hosting means just that. You share a server with other users who are running their own websites from that hardware. The main strength of Shared hosting is a cost-effective solution.
VPS(Virtual Private Server) – VPS (Virtual Private Server) hosting service simulates multiple individual servers partitioned on one main dedicated server within a shared hosting environment. The vps hosting the cost benefits of hosting mitigates some of the resource drain issues that come with using shared hosting.
Dedicated Hosting – This dedicated server gives website owners the most control or full control over the server that their website is stored. The dedicated server is the highest level of server to need if your online business and full control over everything from security to the operating system come with a price.
How do I secure my website?
The basic way you can protect or prevent your website is to switch to HTTPS servers. This requires an SSL (Secure Socket Layer) certificate.
With SSL certificate google has made it clear that HTTPS is also a ranking factor in their algorithm. SSL encrypted connection is between the browsers to the website so that any data passed between them can't be intercepted or loss data.
DomainRacer provides top security tools that can protect your website secure connection
The most common hosting security features include:
The most popular hosting security features are, what they protect your website from hackers attack.
Firewalls – A firewall is top security software that filters request activity before it reaches the web server. A firewall is a network security software based device, which monitors all incoming and outgoing network traffic and allows set specific traffic based on security rules.
DDoS Protection – DDosProtection or Distributed Denial of Service automatically detects and mitigates attacks targeting websites and web applications with incurring interfering with overloading its ability to process them and effectively shutting the site down.
Do you provide one-click softaculous from DomainRacer?
Yes. Softaculous is integrated into the control panel charges and installed into within few minutes. The Softaculous allows the installation of 430+ web applications with the one-click of a button. The number of applications can be easily installed, including web portals, CMS (content management systems), and more.
Softaculous is widely used in the affortable  Web  hosting india industry and an easy-to-use backup feature for installations at any time. Softaculous one-click software installer easily integrates into leading control panels and the most popular applications on the web including WordPress, cPanel, Plesk, OpenCart, and much more.